Arrange your Shop: Tips for Permanently Adapting Yourself
Do you have an idea for a store in mind and are you now looking to make all your dreams come true? Do you want to control your installation budget while having a result that will allow you to stand out from the crowd? With our tips for decorating your store, you will discover tips for adapting constantly to all the changes that your store will go through.
Permanently adapting: a key to getting through the stages
You can imagine it, but maintaining the cachet of a store despite new trends, changes in laws, restrictions, new habits... It takes a lot of agility, preparation and an unfailing sense of balance.
At Quark we believe that the solution to continuous adaptation is modularity. If we surround ourselves with modular decoration solutions, we manage to maintain a level of adaptability in the face of the unexpected. And the unexpected is the daily life of any entrepreneur!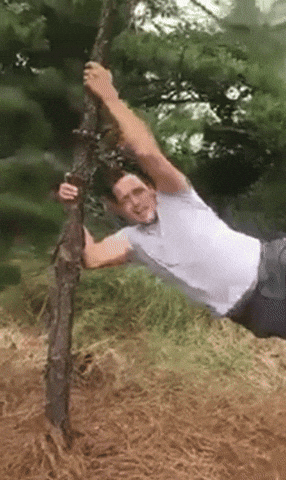 Tip 1: The Pegboard
In our eyes, a proven solution for decorating a store is the Pegboard. This is a modular wall shelf, developed in 1962 in the USA . This is ideal for decorating your store. The advantage of this solution lies mainly in its flexibility. You choose to put on a new piece of clothing, then a few days later it's the turn of an accessory.
No worries... The Pegboard adapts and you will necessarily find the accessory that is best suited to showcase your products. You can assemble several Pegboards to decorate a store, it's a very practical technique, simple and quick to set up.
Tip 2: The showcase
Your store should always make your customers want to come home. You often hear that an open door is more welcoming than a closed door, which a customer will have to push open. Depending on the weather, preferred the first option. The open door has proven itself.
Now let's talk about your storefront. It must also meet this imperative: make your customers want to come home. The easiest way is to create an atmosphere in your window that will then be found in your store. So if you have a wooden and industrial decoration, it must be in your window. Do not hesitate to set up modules on several levels. Play with colors and everyday objects. Surprise your customers by installing striking and colorful objects.
3rd tip: install posters
Why not share your influences with your customers? It is an effective way to create a link. If you like to hunt in flea markets and garage sales, you can easily get your hands on posters, posts, photos. Your store will immediately reveal your hidden side. So have fun! But do not lose sight of the need to maintain a guideline in your decoration. Do not try to do the splits, but simply to be in tune with your project.
4th tip: add plants
You guessed it, our fourth tip for decorating a store is to add a green touch. You have an incredible number of variations to find for your decoration. You can start with very robust plants. This way they will need little maintenance. But take care of it anyway 😍.
We have a great address to share with you. If you are looking for plants (in Paris), there is a unique place (and perfect for small budgets): it is Plants for everyone . There is a shop at 13 Rue Jean Poulmarch, 75010 Paris. You'll see, it's a real paradise to equip yourself with plants to decorate your store .
You can also turn to specialized companies. Some companies offer tailor-made greening. You can contact Platan for example. These are stabilized plants. These green walls do not require maintenance. It's very practical when you don't want to invest too much time in the plant world, while giving it a small place in the decoration of your store.
Last tip: surround yourself
This may seem simple or inaccessible to some. But surrounding yourself with an interior decorator is not at all inaccessible. You can only work on a moodboard, also known as influencer research. This will be a half-day mission and your budget will not be excessive. This consulting mission will help you create a coherent image for your store. The main thing is to find your universe, then to decline it according to the news.
You can read our article on Coleen Design, you will learn that interior design is accessible to everyone!
I hope you enjoyed these tips and feel ready to decorate a store. If you are looking for Pegboard, do not hesitate to visit our online store. We can be reached by email via our contact page.
See you soon
Etienne