What is Valchromat: revolution in the world of decoration for 30 years
As you know, at Quark we make Pegboards. And at Quark we love color! There are many materials to make Pegboards. Most are plastic. Some Pegboards are produced in a thin layer of metal. At Quark we have chosen to make wooden Pegboards. But first of all what is Valchromat?
What is Valchromat?

Wood is a durable and high-performance material. A wooden Pegboard will resist wear and tear over time, the hazards of everyday life and will be easily recyclable. We want to offer you a Pegboard that will last a long time. For this, in addition to our Birch plywood pegboards, we have selected a particular and colored wood, it is Valchromat. But what is Valchromat? Let's discover together the many advantages of this material which has been around for 30 years.
The always colorful Valchromat
So what is Valchromat? It is a material that is made up of fibrous wooden panels. It is part of the MDF family: Medium Density Fiberboard. The valchromat is tinted in the mass with natural dyes and a specific resin. The resin that makes up valchromat allows it to obtain a homogeneous and uniform color. There are many color references in the Valchromat range.
Of Portuguese origin, the material was discovered in the 1990s by the research department of the production unit of Valbopan SA. At the time, the department had a project to develop innovative wood-based products. It is therefore a real success for this company. Valchromat is now one of the most used materials in the world of Design and carpentry.
How is Valchromat made?
The Valchromat is made from Landes pine. First, the wood is debarked and then shredded. The pieces are then washed to remove all impurities, then very finely shredded. The organic dyes are injected after application of the glue to obtain a homogeneous mixture. These fibers are sized and dyed. Then the fibers are then spread over a huge apron to form a mattress. This piece of wood is then pressed at 140° Celsius. The panels are cooled when they come out of the press. The panels are finally cut and stacked before being calibrated.
The properties of

Valchromat

Resistant to moisture, and can also be fireproofed, Valchromat has greater internal cohesion. This property gives it a higher mechanical strength than standard MDF, up to 30%. It is therefore a very resistant material! It is perfect for making a Pegboard.

Denser than MDF, Valchromat can therefore be worked in thinner thicknesses. Less abrasive for tools thanks to its washed fibers, it requires less finishing effort and has greater resistance to bending and traction.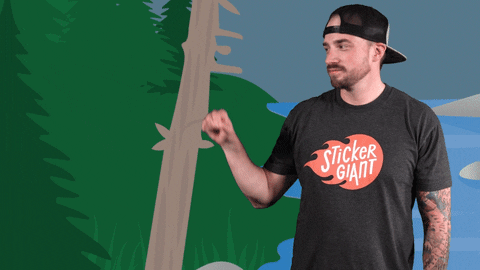 The manufacturing process for Valchromat is considered non-toxic as much for the health than for the environment This is another positive point for Quark. And this justifies its use for sustainable products.
Washing the fibers makes it less abrasive, facilitating the finishing process with excellent flexibility and tensile capacity.
Uses of Valchromat for your interior
If you want to add color to your interior, you can choose to use Valchromat. It is widely used in interior decoration. Many well-known brands in the design sector have adopted Valchromat to create exceptional products. Valchromat is a wood that can be used today in all rooms of the house, from the living room to the entrance, through the sleeping areas, the kitchen or the bathroom again. Valchromat is widely used for the realization of washbasin furniture or even a completely personalized worktop.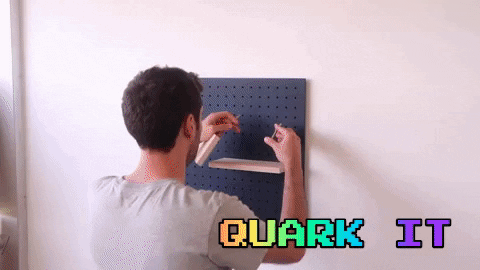 Valchromat in practice
We have selected for you some ideas for using Valchromat in your home
A library
in Valchromat
Here is a library made using Valchromat. The material brings an artistic and contemporary touch to your interior decoration. With a strong and assertive character, your books are highlighted on a structure of this type. You can create modules of different sizes, rectangular or square. A valchromat bookcase will allow you to create a functional storage unit with the most beautiful effect.
Valchromat is a material that works in all directions. It is easy to machine and finish. You will be able to sand it without any difficulty and catch it in case of scratches on your furniture. This ease of use partly explains the enthusiasm for Valchromat among furniture manufacturers.
A TV cabinet in Valchromat
Do you want a unique piece of furniture to enhance your television? The Valchromat will once again respond. Its appearance and texture will bring an elegant and refined atmosphere to your interior. You will not run any risk, Valchromat is super resistant. It is therefore a safe bet for your television cabinet. A good combination with soft and refined accessories will give a certain cachet to your interior decoration. You can also combine the color of wood with your television to create a warm atmosphere and relaxation.
A kitchen unit
in Valchromat
Kitchen furniture made from Valchromat is always stunning . A touch of sweetness is always present. This fits perfectly with the atmosphere needed to cook in peace. No longer be afraid of scratches on your worktop, stains or the deformation of the wood due to humidity. Valchromat offers you its resistance and durability.
You can apply a coat of mineral oil to protect your furniture. This oil will also bring a new depth to the pigments of your material. The color of Valchromat will become deeper and warmer.It really is a go-anywhere tool for your interior decoration
A wall covering
in Valchromat
Whatever room you want to customize, a Valchromat wall makes your interior unique. You can find a place for the Valchromat everywhere in your home: The entrance, the living room, the dining room or the kitchen... You'll understand, the Valchromat is a real Swiss army knife for interior decoration.
Of course, there are other ideas, each more original than the next. The Valchromat is just waiting to meet your imagination! This wood-based material does not release toxic products. It is therefore a welcome material in your interior. While the most popular colors are neutrals and darks, tinted Valchromat can also come in lighter, brighter colors.
Which finishes for Valchromat?
Produced in different sizes and thicknesses, Valchromat can receive several types of finishes. Whether varnished or oiled, whether you want a satin, glossy or matte finish. The Valchromat will meet your expectations! Applying a varnish can highlight the original color of the panel or accentuate a nuance.
At Quark, all our Valchromat Pegboards are finished with a protective mineral oil. This protective mineral oil guarantees the durability and resistance of your Pegboard over time.
Choosing a durable material
You will understand, at Quark we are involved in a model of sustainable creation. We feel the world moving and we want to support it in a viable model for future generations.
Our watchwords are:
Simplicity
Scalability
Creativity
Join the Quark adventure by following us on Instagram. You will discover the underside of our adventure!
See you soon Quarkos
.